The Best Garden Waste Removal Services in Ilford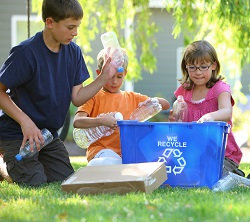 Are you wondering how to get rid of all the dead and dry leaves and branches scattered around your lovely garden - get our garden waste removal service in Ilford. Are you looking forward to spending a day on your patio just enjoying the sights and sounds of a healthy green garden without having spent ages trying to find a place to dispose of all your green waste? Rubbish Removal Ilford's garden clearance services will collect and dispose garden waste from your beloved garden. Furthermore, our garden waste clearance services in Ilford are available at a nominal cost. So hurry and place a call to 020 3540 7898 today to speak with one of our representatives who will be able to guide you on the exact garden waste removal services you require.
Do you feel at your wits' end trying to locate a place to dispose of all your garden junk? Is your patio showing signs of neglect and crowded with disposable green waste? Worry no more. We are here to help you with your garden waste removal. We have an excellent track record of strict adherence to sustainable living, including the disposal of green waste in eco-friendly processes like vermi-composting. Food waste, soil, plastic bags, stones, tins and cans are also covered by our garden waste disposal services and we aim to recycle everything recyclable. With no hidden costs and a transparency in our operations, we are the best garden waste clearance service in the IG1 and IG2 areas.
Garden waste includes twigs, hedge pruning, leaves, grass cuttings and seasonal garden fruit. However, it can also include artificial substances like bags, or bigger items such as garden furniture. The green waste is collected and recycled into organic compost that is perfect for growing healthy organic food. While home composting is an excellent idea in IG1, it requires substantial efforts. Our representatives are always ready to assist you with all your garden waste disposal needs. Our assurance of customer satisfaction is reflected in the perfection of our patio clearance and garden clearance services that make us stand out from the crowd of companies offering similar services. Our excellent practices and on-schedule services ensure excellent reviews and references from our clients.
Enjoy Your Outdoor Space with Our Green Waste Removal Service Ilford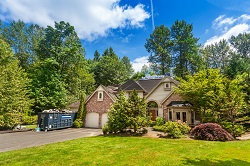 Do you feel like spending time in a clean garden or having a small get-together on your patio in the IG2 district? It's time you called in the experts to take care of all your garden waste. Enjoy peace of mind and forget the long hours spent in composting and disposing of your garden waste. Our excellent service, dedication and commitment to a healthy environment are evident in the care we take in garden waste removal and disposal. While twigs can be composted, branches cannot be part of the process unless broken down into smaller pieces that fit in the collection bag or bin. Bigger branches should be chopped into smaller pieces and tied separately. They should not be mixed with other green waste and should be handed over separately to our experts. Call 020 3540 7898 today to discuss the details of this special pick-up with our customer advisors.
Book Our Green Waste Removal Service in Ilford Today for Huge Savings!
Save your precious time and energy while enjoying the beauty of a clutter-free garden and patio –hire our services today. Our disposal vans make regular trips in the area and you too could be on our schedule to avail of our excellent services for disposal of your garden waste. We at Rubbish Removal Ilford come highly recommended by all our clients, to whom we have been providing a variety of Ilford garden waste removal services. Those of you living in Ilford can do away with all stress related to clearing away or disposing your garden junk collection with just a phone call to 020 3540 7898 today.