Rubbish Removal in Ilford Made Easy

You have just renovated your and all that old junk is lying around - so you need our rubbish removal service in Ilford. Not only that, the residual material needs to be disposed of too. You may have completed the entire renovation, but the amount of residual trash you see lying around could unnerve you. It is quite likely that you are absolutely clueless about the next step to take.
You do not need to worry the slightest bit. The solution to your troubles is Rubbish Removal Ilford! We provide highly specialized waste clearance services, and you can call us at 020 3540 7898 today for a free consultation. With a principled motto of 'Serve to Clean', we are at the top of the game when it comes to rubbish removal in the IG1 region.
Among the basic services provided by us are removal of debris, junk disposal, and clearing the residue from any house moving or renovation activity. Together with these services, we also deal in loft and garage clearance activities. Not only is our quality of service impeccable, but also the quote that we offer is extremely competitive and provides complete value for money.
Household Waѕte & Green Waѕte Removal Prices in Ilford

| | | | | | |
| --- | --- | --- | --- | --- | --- |
| Space іn the van | Loadіng Time | Cubіc Yardѕ | Max Weight | Equivalent to: | Prіce* |
| Single item | 5 mіn | 1 | 50 kg | 5 bags | £60 |
| Minimum Load | 10 min | 1.5 | 100-150 kg | 8 bin bags | £80 |
| 1/4 Load | 20 min | 3.5 | 200-250 kg | 20 bin bags | £110 |
| 1/3 Load | 30 min | 5.25 | 300-400 kg | 30 bin bags | £150 |
| 1/2 Load | 40 min | 7 | 500-600kg | 40 bin bags | £200 |
| 3/4 Load | 50 min | 10.5 | 700-800 kg | 60 bin bags | £260 |
| Full Load | 60 min | 14 | 900-1100kg | 80 bin bags | £330 |
*Our rubbish removal prіces are baѕed on the VOLUME and the WEІGHT of the waste for collection.
Call our expert team on 020 3540 7898 for a free quote or further information.
We Have the Most Comprehensive Range of Rubbish Removal Services in Ilford
If it is the first time you have to do a waste disposal in IG2, it is quite likely that you may get confused by the number of businesses providing similar services. However, there are very few companies that offer such a diverse range of services, and almost no one gives such reasonable quotes. A single call to 020 3540 7898 today is all it takes to solve your rubbish clearance problems. Within a few minutes, a representative will get back to you with the best possible clearance package for your needs. You can even get us to execute the disposal within a short span of 24 hours!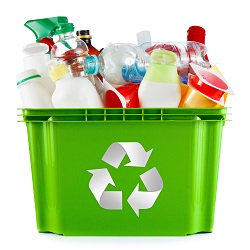 The professionals who execute the entire rubbish removal process are courteous and extremely approachable. We can perfectly gauge your requirements and ensure your entire disposal activity goes off without any hitches. We will leave you thoroughly satisfied with their job and you would definitely want to go in for an encore whenever required.
Another aspect, which sets us apart from our competitors, is our eco-friendly approach to waste clearance. We will not let go of a single opportunity to make productive use of any waste material. Before we dispose the rubbish, we get it treated for any potential harmful effects. Hiring our rubbish removal services will give you the feeling of joy of having contributed to the well-being of the environment.
The biggest advantage of using our services is our wide outreach. Name almost any locality, and you are sure to find our presence there! If you reside in Ilford, our waste removal services cover IG1 and the entire area in and around IG2.
Call Today for Expert Rubbish Removal Services and Low Prices in Ilford
A renovation or a house move is only a part of the job. Rubbish removal is an essential aspect which many people tend to neglect. Not only does the junk lying in and around the house act as an eyesore, but it could also be harmful. Despite the fact that you have beautified your house, if the trash and residue is not dealt with, it does not amount to much. Thus, there is a need for waste removal process to cap off a renovation or house move perfectly. Rubbish Removal Ilford can help you with all such issues. Call 020 3540 7898 now and let us handle your waste at the best prices!


Testimonials
I was originally planning to do my rubbish disposal myself, but after someone told me about Waste Removal Company Ilford I decided there was no reason not to hire them. Not only were they really affordable, but they made everything so easy for me.
Hunter Riga
There is no way I was going to even try to put my grandfather's home in order. No way I would have the patience. I contacted Waste Recycling Ilford and they were quick to oblige me, straight, on the up and up. Their team arrived when they said...
Ryan Greenwich
Used the waste collection services of Rubbish Clearance Ilford two days ago. The completed work was above and beyond what I expected, and the price was affordable.
Rita W.
I was unhappy with my old furniture and was excited for my new delivery of items, but I knew I'd really struggle to dispose of the old pieces in time. I didn't have weeks to wait for the council to collect them and I was unable to rent a van or...
Charlotte K.
Recently, there was so much stuff cluttering up my home that it was near impossible to get comfortable! Eventually, I decided to hire a professional house clearance company, and the service I got from Rubbish Removal Ilford was really top-notch!...
Ryan C.
If you want a more spacious office, you should hire Rubbish Disposal Services Ilford. This is what my firm did and we are much better for it. They will collect your unwanted goods from your workplace and ensure things are disposed of correctly....
Abe Wash